职位:Investment Banking Analyst
地点:Los Angeles
时长:4周,Rolling basis
Work directly with managing directors, senior management teams, board members, worldwide institutional investors and client companies throughout all phases of transaction advisory and execution.

Prepare financial models and valuation analysis of Mergers & Acquisitions, restructuring, and special situations.

Draft teaser summaries, pitch materials, information memoranda, investor presentations and term sheets.

Perform company, industry, market and competitor research, and create databases of client contacts.

Contribute to the development and communication of proposals and advise current and prospective clients.

Ensure quality of client deliverables by having strong attention to detail.
At least one internship as an analyst in investment banking, consulting or relevant business experience would be a plus!

A strong interest in pursuing a career in investment banking.

Any sort of business school background in Accounting or Finance.

Ability to prioritize and multi-task, and manage rapidly changing assignments.

Analytical and quantitative skills, as well as highly developed writing and communication skills that the firm can build on.

Strong working knowledge of Excel, Word, and PowerPoint.

Ability to work effectively with teammates in a collaborative environment.

Demonstrate a commitment to obtaining outstanding results.

Strong Work Ethic.

International experience is a plus.
公司由几位前 BAML 美银美林 Senior bankers 于2011年成立,是一家专注于做企业并购的金融咨询服务公司,主要 office 在洛杉矶;目前在纽约、休斯顿也有开设办事处。公司为不同的企业、机构投资者和高净值个人提供专业咨询服务,以增加投资价值和创造投资机会,近几年来项目交易金额达到 $13 billion。
为期4周的实习期间将成为一名投行分析员,与经验丰富的投资银行家一起在全球范围性质的项目上工作,深入了解投行基础日常工作,并在学习的同时成长宝贵的行业经验,进一步了解并且累积关于M&A、IPO等投行实战经验,对于之后往投行、券商等金融发展方向的同学非常有帮助。
职位:Investment Banking Analyst
地点:纽约/芝加哥/波士顿
时长:4周,Rolling basis
Deal sourcing: research,identification, and development of investment opportunities, creating andmaintaining databases and relationships with debt and equity partners, researchand preparation of reports related to deal sourcing process and strategy;

Investment analysis:

a. Quantitative: high level analysisof financial statements and company performance, overview of demand and costtrends, initial valuation analysis;

b. Qualitative: analysis ofcompany's products, operations, market position, market share, industry trends,competitive analysis, five forces analysis, etc.

Deal execution: due diligence ofpotential investment opportunities, financial modeling including full3-statement LBO modeling with multiple debt and operational scenarios;

Company operations: analyzingcompany operations and corporate finance needs, business and data analytics,identifying and solving operational, strategic, and financial challenges,exploring mergers and add-on acquisitions;

In addition, interns may beexposed to general research and analysis of industry trends, economicindicators, financial news & trends, and technology trends.
Enrolled in or graduated from aBachelor's or Master's program, focus on Business/Economics/Science/Engineeringis a plus, but all fields will be considered

Strong communication skills,including verbal and written English

Strong quantitative skills andproficiency in Microsoft Excel and PowerPoint

Excellent research and analyticalskills, problem solving attitude and ability

Desire to cultivate and contributeto a culture of learning, integrity, and entrepreneurship
这是一家专注于投资分析和咨询服务的精品投行,在纽约、芝加哥和波士顿都有分公司。
公司是一家为买方客户 (Buy-side Clien) 提供 investment research (投资研究)、M&A(并购)、LBO(杠杆收购)、商业和数据分析服务的公司。公司团队拥有超过10年的投行 M&A 经验,过去项目累计交易金额达到 $14亿美元,擅长行业包括能源、医疗保健、工业制造、商业服务、软件和IT、建筑、房地产和食品与农业等多个商业领域的丰富项目经验。通过该实习,实习生将会需要分析 financial statements,通过 LBO 以及搭建其他金融模型进行估值分析,对于想要进入投行的学生十分合适。
职位:Investment Banking Analyst
地点:NYC
时长:4周,Rolling basis
Analyzing financial and operating information relating to corporations and industries

Creating statistical exhibits that analyze comparative financial performance

Building models to depict projected financial results and to value companies including LBO, DCO, PCA

Creating risk profiles

Reviewing deal SWOT

Developing marketing memoranda

Participating actively in the execution of financings and/or M&A transactions

Attending client meeting with Investment Bankers

Participating in client conference calls with Investment Bankers

Presenting Pitch materials to the Investment Banking team

Reviewing the firms "Written Supervisory Procedures" pertaining to IBD

Developing proficiency in performing due diligence

Building an Investment Banking and Private Equity Data Room

Obtaining an introduction to Series 7licensing
Proven excellent academic record with GPA >3.2

Outstanding work ethic and a passion for investment banking

Organized, diligent and proactive; attention to detail

Effective writing skills to support the creation and delivery of presentations to prospective client management teams

Strong quantitative and analytical skills; ability to quickly analyze numbers
这是一家独立的 Investment banking and brokerage firm,公司位于纽约华尔街。
公司为客户提供金融投资服务和融资咨询服务,监控相关行业的数据、趋势和所服务的行业的估值。投行各部门 Senior Managing Director 都拥有30年至50年的华尔街经验,并且都曾在大投行担任 Executive 级别职位。
为期4周实习期间,学员将成为投行前台分析师,由曾担任九大投行高管的CEO亲自带领实习,了解华尔街投行内部工作结构,提升对行业的认知,与华尔街精英团队面对面交流,接触到关于 IBD方面的业务,,积累真实的 Banking experience,拓展华尔街投行人脉,实习结束后还将拿到高含金量的实习证明和推荐信。
公司希望可以招收有相关金融知识积累、语言表达与写作能力优秀的同学,名额有限,招满即止,欢迎同学报名参加。
地点:洛杉矶,Remote
时长:4周,Rolling basis
Performing strategic research, pitching deals to prospective clients

Analyzing financial statements and preparing analysis report

Performing industry strategic research on market opportunities, competitive landscape, industry breakdown and fragmentation, etc.

Joining in on conference calls (largely to listen in) with prospective clients or buyer

Being involved in the preparing of pitch book or information memorandum

Database update

Assist in post-closing adjustments and integration

Prepare deal process documents and deep dive into deal process improvement
Proven excellent academic record with GPA >3.2

Finance, Accounting, Economics or Mathematics major is preferred (other majors would be considered with relevant course/project experience)

Candidates MUST speak fluent English and have sufficient excel, internet and computer skills.

Capable to utilize opportunity to learn and implemen

Possess good business acumen

Process solution architecture

Demonstrated ability to meet deadlines and work in a structured environment

Acts with integrity and demonstrates ethical behavior in all matters

Ability to comprehend and communicate complex concepts
这是一家主要从事企业合并和收购的精品投行,成立超过20年,为客户提供专业的企业估值、企业融资和并购财务顾问服务,并综合运用并购贷款、并购基金等业务形式满足客户支付并购交易价款的资金需求,为客户建立并购业务综合交易平台,撮合并购双方交易意向,构建"融智"加"融资"的一站式并购业务金融解决方案。
依托丰富的集团金融资源,在为企业提供并购融资产品的同时,还可以为并购交易提供全方位的顾问服务,帮助企业在并购过程中选择合适并购的,充分识别各类风险,合理设计交易结构等。
公司主要面向每年收入在200万美元到2亿美元之间的大中型公司,在北美、欧洲和大陆拥有包括超过5700个私人收购集团、超过800家其他中介机构和投行、2000家银行和融资公司的专属数据库,并代表客户每月联系超过2500家公司。
自成立以来,公司已经组建了大批关于企业并购的专业人员,要求所有的员工都有足够的经验,必要的正规教育,接受必要的培训和支持,致力于提供独特的,创新的,完善的解决方案,以提供给我们的客户他们想要寻求的结果。每个员工的素养和专业知识都能够为整个过程的各个阶段带来巨大的价值。
成立于美国,International Ideal 致力于帮助海内外学生提升求职技能以及求职背景,实现求职梦!我们提供 250+投行、私募、咨询、四大及其他五百强企业的(非网申)实习机会,并有 500+精英导师(来自于投行、咨询、私募、四大等)提供求职培训服务,助你提升背景实现求职梦!
电话:800-735-6988(美国)
400-168-9855(大陆)
邮箱:contact_us@internationalideal.com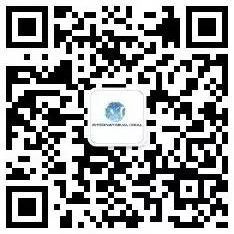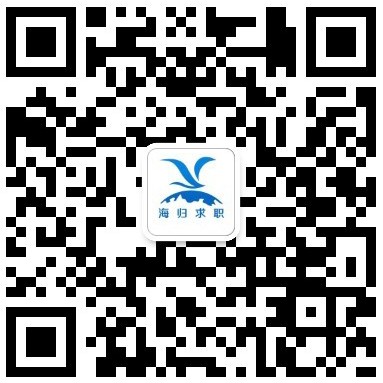 International Ideal(海外求职) 海归求职(归国求职)